The comments have been read, the votes counted (and there were a LOT of them!), and I can now happily say congratulations to Gareth and Anna as the photograph of their wedding at Sherborne Abbey has been chosen as the documentary wedding photography image of 2012! A very busy last few days of voting in my Wedding Photography 2012 Competition saw them extend from an early lead to finally win by a fairly substantial margin with this image of Anna, moments before walking up the aisle to marry Gareth at their Sherborne Abbey Wedding: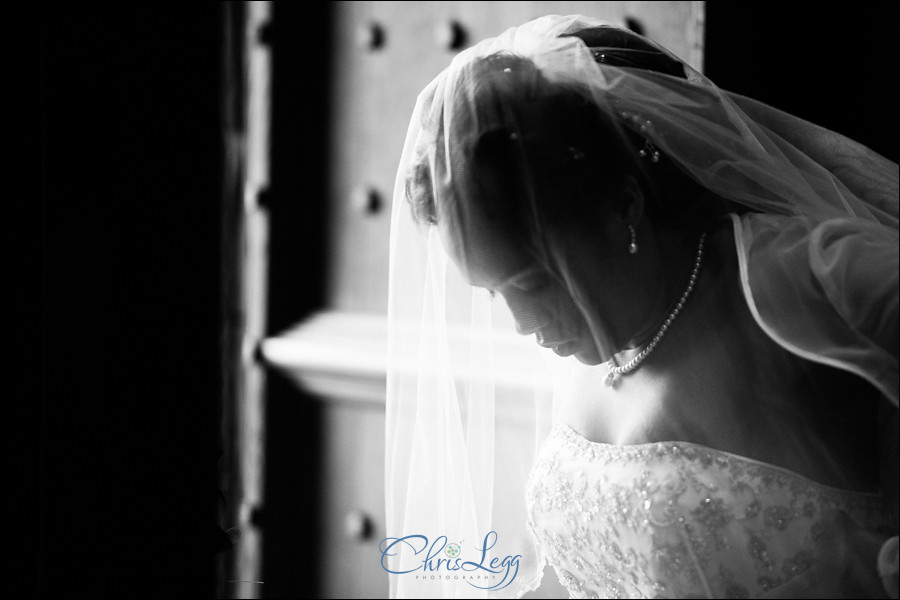 I will often try and hang back a bit to get a shot of the bride just before they enter the church, you can often get something really special in terms of that last minute emotion. In this case, I knew there was great potential for something to happen in the door way, the way the light was flooding in was drawing my eye. Thankfully for me, Anna was stopped in the entrance for a couple of seconds to compose herself, take a deep breath and coincidentally stand in the perfect spot for a side lit portrait! It is moments like these you are constantly watching for, you often see a place or a patch of light that you know will make a great shot. You don't necessarily know what that shot will be, but you know that is worth keeping an eye on because if everything falls into place it will create something spectacular.
I would like to thank everyone who took the time to vote, all of my clients last year were exceptional and I would have dearly loved for them all to have won, there has to be just one though and in this case it was Gareth and Anna. Congratulations to you both, your wedding was an amazing day and it was a real pleasure to have been there to capture it for you.