Hotel Russell - Wedding Photography in Bloomsbury, London
Recommended London Wedding Venue
A stunning venue in Bloomsbury, London, Hotel Russell is a perfect place for your wedding. A beautifully restored hotel just opposite Russel Square with wonderful spaces to cater for weddings from 10 to 350 guests.
Address:
Hotel Russell
1-8 Russell Square,
Bloomsbury,
London,
WC1B 5BE,
UK
Phone:
020 7837 6470
Previous Weddings Photographed at Hotel Russell
If you are looking for examples of wedding photography at Hotel Russell, below are links to some weddings I have previously shot there: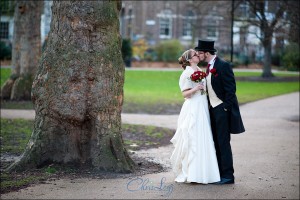 The Christmas themed wedding of Kate and Tim at the gorgeous Hotel Russell in London.